Hi,
I have been working on porting or rather wrapping Adafruit_EPD for Mongoose OS:
https://github.com/bbilger/mgos-arduino-adafruit-epd
Hope it's useful for some of you out there, as well.
It can be used with C/C++ as well as JavaScript or rather mJS and I tested it on ESP32 and ESP8266.
Here's a "screenshot" of the example application(s):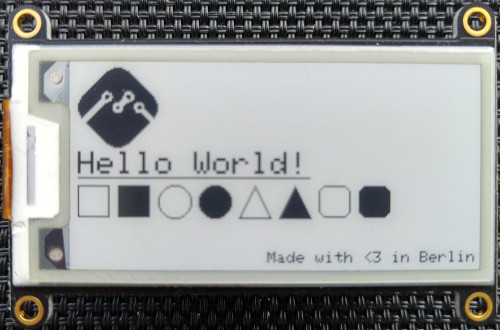 Note that I usually/"professionally" don't work with C/C++ or have anything to do with embedded system programming, so please let me know if you have any suggestions to improve its performance, memory footprint or anything else.
And last but not least: I must say I have a pretty good experience using Mongoose OS => thanks!
(almost forgot: I hope you don't mind that I used your logo here but if you do, then please let me know and I'll remove it ASAP)