Hi all,
Just wondering if anyone could share some experience or advice in driving multiple seven segment displays in a RTOS like mOS.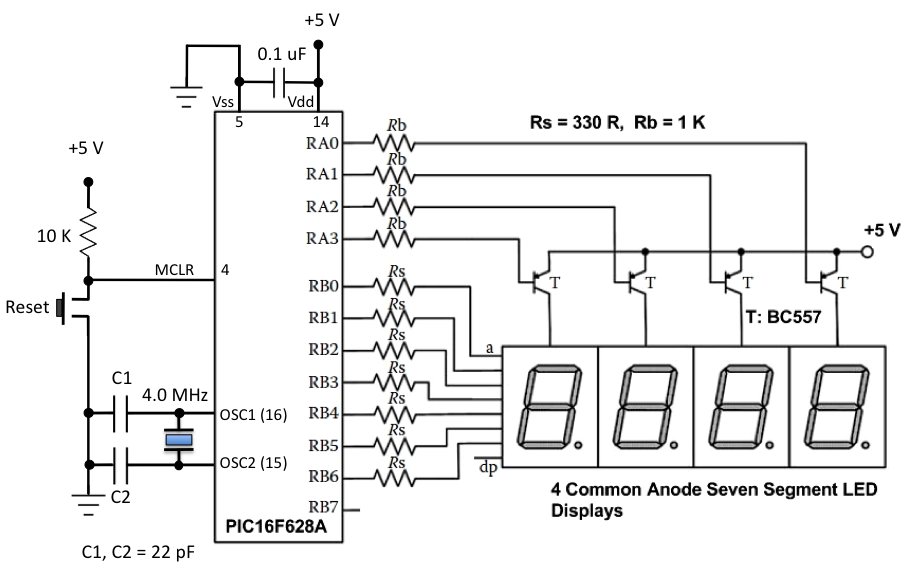 I think I understand the principal that would drive the schematic above - each display is set individually and then the anode corresponding to the display is driven at the same time, and this is cycled for each display multiple times a second.
This would be great for a cyclic execution like Arduino but I'm unsure how or if it's even a good idea to attempt this in freeRTOS/mOS.
I've not seen any drivers available in the mOS library that seem to do something like this, so any suggestions would be appreciated.
Thanks.